Custom garage cabinets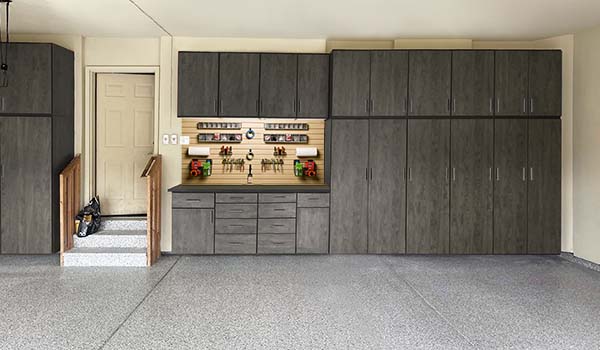 Custom garage cabinets, make up great storage space.   The garage is the perfect place to store all the things that you use outdoors. Whether it is your tool box, your kids' bicycles, accessories and equipment that you don't use in your household, lawn mowing equipment or any thing, the garage is the perfect place to keep them organized. But, there are times when finding the items in a garage can be hectic. If your garage is packed with items and tools, you need custom garage cabinets to organize them in a proper manner.
When you keep things organized, you will know exactly where they are and this will help you save time and energy. It will also provide protection for your things against corrosion, breakage, molds, mildews, fungus, etc.  There are professionals out there who can make use of their skills and expertise and come up with the best design ideas for your garage. They can analyze your space, inventory of your tools and things you usually keep in your garage and then considering your needs and requirements, they can design custom garage cabinets.
The main reason to go for custom garage cabinets rather than standard cabinets is that they will fill up all the awkward spaces in your garage without wasting any space. They will help you keep your things in an organized manner.  Organize your garage with custom garage cabinets from Fresno Cabinets.  Get a free quote today (559) 917-5336.